As the CEO and majority-owner of a family-operated, precision metal stamping firm, I've applied leadership ideas and LEAN Manufacturing processes from all corners of the globe: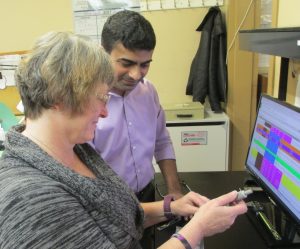 Good leaders hire talented people and get out of the way (Maxwell)
What is measured improves (Drucker)
Management is where art, science and craft meet (Mintzberg)
A journey of a thousand miles begins with one step (Lao).
Each of these familiar quotes are classic management wisdom. Yet accepting them blindly has its dangers.  For example, who hasn't discovered that Lao's famous "First Step" can, on occasion, be a misstep or lead to a dead-end.
The journey of Continuous Improvement through LEAN Manufacturing principles, at Atlas Stamping & Manufacturing, had a false step or two, when we first began. What appeared to be a straightforward approach to adding value in our manufacturing operations – introduced as the Toyota Production System (TPS) under the legendary Taiichi Ohno – proved to be a big challenge, for Atlas, as it has for other companies that tried to follow the road paved by the Japanese automotive giant.
Warnings about the challenge had been given from the start, as captured in this anecdote in "The LEAN Turnaround", by Art Byrne, CEO at the Wiremold Company, an early practitioner of LEAN. Bryne asked Yoshiki Iwata, a contemporary of Ohno's, why this revolutionary strategy was even being shared with other firms. Wouldn't it negate Toyota's competitive edge? Iwata replied, "I can teach you TPS. I can even show you TPS in action. But I bet you can't go home and do it."
Iwata was "absolutely correct," said Bryne. Just 5-7%  of U.S. businesses were getting it right. Why?  Applying LEAN processes, through "Kaizen" events, aka  Change For the Better,  and 5S methods often fail unless a firm's culture is also transformed, by creating a new vision (LEAN Eyes), at the CEO-level, best developed in partnership with an expert "Sensei" or teacher.
Finding the right Sensei was the break-through moment for Atlas.  Our Continuous Improvement journey took off when we brought in a truly world-class practitioner in the field. Fred Shamburg, Founder and President of Leanovations LLC, is a high energy, passionate advocate of LEAN principles, who quickly shed his consultant garb to become a trusted business partner, valued friend, and fun guy to be around.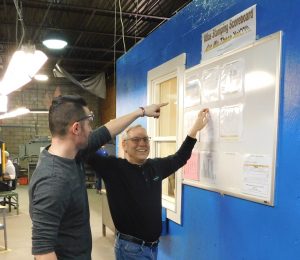 Fred's LEAN training came under Yoshiki Iwata and Chihiro Nakao, both members of the original TPS team. Fred earned national recognition as a "Shingo Prize Examiner", when selected by the National Shingo Prize Board of Governors in 2007 for this prestigious honor. Fred agreed to help Atlas pursue our mission of achieving sustainable, profitable growth, by engaging the entire Atlas team – ownership, management, and front-line employees – in answering the question What Does Great Look Like?  This began our march toward creating a "Quality Management" leadership culture that meets customer's quality, on-time delivery and regulatory requirements, through a commitment to Do the Job Right  – The First Time, On-Time, Every Time.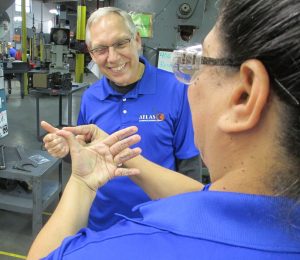 And Fred only demands one thing from his clients and their employees.  You've got to have fun, while maintaining constant gentle pressure (CGP), in pursuit of your goals.
With Fred's CGP, Atlas is on the path to our goal of being a Supplier of Choice for our growing customer-base in the Aerospace, Commercial and OEM sectors. Leanovations' expertise as a "Lean Certified Consultant Company" for the UTC Supplier Gold program, also provides Atlas with expert direction, as we pursue this coveted designation, in addition to our current, long-time, partnership with Pratt & Whitney Aircraft.s is proud of the strides made in the past year, to build stronger, more efficient, production, quality assurance and delivery processes through our O
Our Continuous Improvement / LEAN manufacturing journey, now refocused and reenergized through a wave of Kaizen events, delivered tremendous results:
nufacturing effort.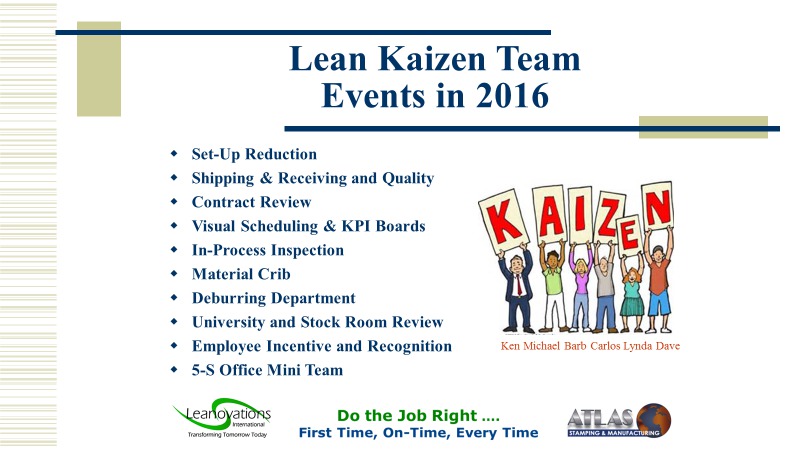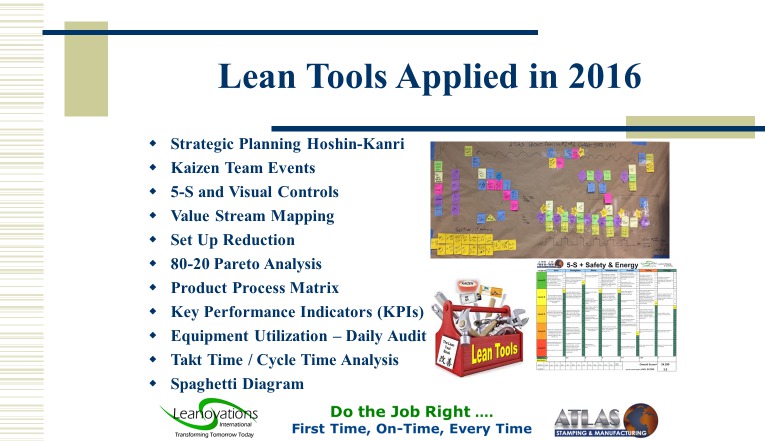 The proof is in our numbers for FY 2016:
Atlas Sales Revenue Growth +30%      
Employment +40%

Sales/Employee + 6%
Equipment Efficiency/Utilization + 63%
Throughput: Output/Person + 15%                                       
Our LEAN manufacturing Kaizen events have improved processes, productivity, quality, turnaround times, profitability and EMPLOYEE BUY-IN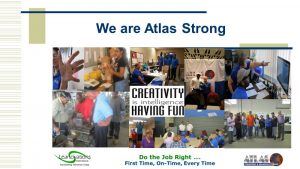 Leading this journey makes you realize that transforming cultures, rethinking business strategy and philosophy, and unlearning management styles is not easy, no matter how logical and beneficial changes may appear to be. The "AHA" moment for me, as CEO, came during a Kaizen focused on reducing waste and creating greater efficiencies in our Shipping & Receiving department. While hesitant to hand full ownership to our S&H Kaizen team, I quickly found their out-of-the-box thinking had triggered significant cross-departmental changes, dramatically improving our Quality Assurance process.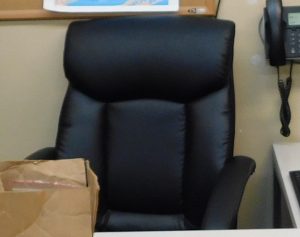 These ideas were powerful time-savers and process improvements, unimaginable in a top-down process. Looking through new LEAN Eyes, I signed-off on changes to redesign processes, physical lay-outs and reallocate resources. You know there is no turning back in empowering your employees when you walk into your office one day and find that the Kaizen team has requisitioned the CEO's desk and high-backed, leather chair, in the name of Continuous Improvement.
Our LEAN / Continuous Improvement focus is leading to dramatic results across the business; positioning us for stronger, value-adding relationships with our customers, employees, suppliers and community partners. The first steps of the journey were bumpy – and sometimes still are – but the art and science of managing change and sustaining profitable growth requires you to:
Take that first step and do not turn back
Continually focus on measuring areas needing improvement
Empower talented, passionate and fun-loving employees
Partner with a sensei of incomparable knowledge and passion
Be willing to give up your seat on the bus . . . time-and-time again.
Lynda Prigodich-Reed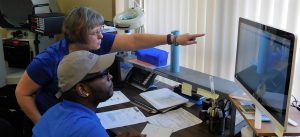 Contact me at Lynda@atlasstamping.com to see how we can put the Atlas Stamping & Manufacturing team to work identifying solutions to strengthen your supply chain and improve your bottom-line.