Atlas Stamping and Manufacturing Corporation is a leading producer of precision metal stamped seals, gaskets, washers, brackets, and shims, as well as a provider of assemblies, tool making, tooling design and ancillary services.
Serving the Aerospace, Defense, Transportation, Medical, Consumer Products, Commercial and OEM markets, as a women-owned, family business since 1987, Atlas delivers high-quality, precision metal stampings for customers throughout the United States and around the world.
As a contract manufacturer, we work with our customers to produce metal stamping components – partnering for strategic, high quality, and cost-effective, solutions.  We provider value-added services including brazing, plating, coating, and heat-treating.
Precision Metal Stamping Solutions
Not your typical "job shop," Atlas Stamping and Manufacturing provides product development solutions through the engineering and production of consistently high quality stampings and assemblies, on low volume prototype parts to large scale production runs, delivered not only on-time, but competitively priced.
Our production standards meet or exceed the requirements of aerospace and other highly regulated industries.We take great pride in our knowledge of our customers' industries and applications. Instead of just producing parts, we learn what they do and how they work, enabling us to provide solutions that last longer and perform better.
Industry Best
At Atlas, we measure our success by our customer's satisfaction through each buying experience, with the goal of turning exceptional experiences into trusted relationships. When you select Atlas, you can be assured that we are not trying to "make a sale" but rather beginning a partnership that will lead to us becoming a member of your supply chain. Our on-time delivery rates are exceptional and our key customers have certified Atlas to test and self-release parts directly to their warehouses. With reject rates more accurately tracked in years versus months, our commitment to excellence in production, quality and delivery is at the core of our mission to build mutually beneficial partnerships, with our customers, suppliers, employees and community.
Certifications and Registrations Include:
ISO 9001:2015
Government Cage 8W686
SAM registration
PWA No. 32184
PWA LCS & Self Release
Woman-Owned Small Business
With the capability to stamp titanium, stainless steel, nickel, cobalt alloys, aluminum, and high temperature specialty metals with thicknesses ranging from 0.005" to 0.125" in both production and prototype quantities, Atlas Stamping and Manufacturing is an established world-class partner.
Our Product Specialties Include:
Shims and Seals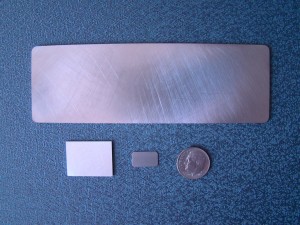 Gaskets and Washers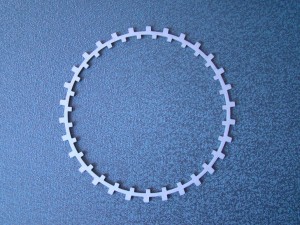 Brackets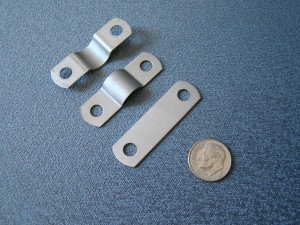 Assemblies