If there is one goal that should unite business leaders all along the political spectrum, it is the need to unite our voices in support of strengthening the provisions of  the" Buy American" legislation initially passed by the U.S. Congress, in 1933.
At a breakfast recognizing Connecticut Manufacturers recently, U.S. Senator Chris Murphy spoke to the critical role that Connecticut manufacturers play in delivering high-quality, cost-effective parts for U.S. and international defense contractors. He called for bipartisan support for tightening existing law and new legislation to encourage the Department of Defense (DoD) to make every effort to buy American components and consider the "job impact" of their purchasing decisions on U.S. suppliers, through his American Jobs Matter Act. This legislation would require the DoD to take into account U.S. job creation and retention, when awarding government contracts to manufacturers.
Since 2007, the Defense Department has spent more than $200 billion on goods manufactured by foreign firms. During the same time-period, the United States lost over 1.7 million manufacturing jobs. "Every contract DoD gives to a company abroad means fewer jobs here at home,"said Sen. Murphy. " . . . we should be using the billions of dollars of U.S. taxpayer money that our government spends on manufactured goods to support American businesses and American workers."
I assured Senator Murphy publicly, that – as Atlas Stamping and Manufacturing celebrates its 30th anniversary, and we position our business to better support the growing demands of private and military aerospace production – I am completely in support of this vital initiative. I also thanked him for his leadership in this critical effort to protect and create more American manufacturing jobs and promote economic growth and military security.
When Atlas Stamping was recognized in 2016 by Senator Murphy, he said, "Defense companies world-wide need the highest quality materials. Connecticut is home to the best manufacturers in the world – like Atlas Stamping and Manufacturing – that are ready to meet that demand. It's clear to me that this Newington manufacturer is a lifeline to dozens of manufacturers, including Pratt & Whitney, that depend on their stampings. I'm confident that Atlas Stamping and Manufacturing is poised to help lead the expansion of Connecticut's aerospace industry."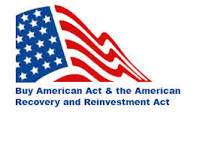 Please join me in actively working with Senator Murphy and his co-sponsors, including Senator Blumenthal, to  move this legislation through the Senate and House of Representatives, to swift passage and signature by President Trump.
For more information on the legislation contact Evan Johnson, on the Senator's staff and learn more about Buy American and the American Jobs Matters Act at:
The Senator's local staff contact is: Evan H. Johnson  – Dir. of Grants & Economic Development 860.549.8475 Evan_Johnson@murphy.senate.gov
Sincerely,
Lynda Prigodich-Reed, CEO