If there is one goal that should unite business leaders all along the political spectrum, it is the need to unite our voices in support of strengthening the provisions of  the" Buy American" legislation initially passed by the U.S. Congress, in 1933.
At a breakfast recognizing Connecticut Manufacturers recently, U.S. Senator Chris Murphy spoke to the critical role that Connecticut manufacturers play in delivering high-quality, cost-effective parts for U.S. and international defense contractors. He called for bipartisan support for tightening existing law and new legislation to encourage the Department of Defense (DoD) to make every effort to buy American components and consider the "job impact" of their purchasing decisions on U.S. suppliers, through his American Jobs Matter Act. This legislation would require the DoD to take into account U.S. job creation and retention, when awarding government contracts to manufacturers.
Since 2007, the Defense Department has spent more than $200 billion on goods manufactured by foreign firms. During the same time-period, the United States lost over 1.7 million manufacturing jobs. "Every contract DoD gives to a company abroad means fewer jobs here at home,"said Sen. Murphy. " . . . we should be using the billions of dollars of U.S. taxpayer money that our government spends on manufactured goods to support American businesses and American workers."
I assured Senator Murphy publicly, that – as Atlas Stamping and Manufacturing celebrates its 30th anniversary, and we position our business to better support the growing demands of private and military aerospace production – I am completely in support of this vital initiative. I also thanked him for his leadership in this critical effort to protect and create more American manufacturing jobs and promote economic growth and military security.
When Atlas Stamping was recognized in 2016 by Senator Murphy, he said, "Defense companies world-wide need the highest quality materials. Connecticut is home to the best manufacturers in the world – like Atlas Stamping and Manufacturing – that are ready to meet that demand. It's clear to me that this Newington manufacturer is a lifeline to dozens of manufacturers, including Pratt & Whitney, that depend on their stampings. I'm confident that Atlas Stamping and Manufacturing is poised to help lead the expansion of Connecticut's aerospace industry."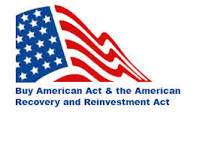 Please join me in actively working with Senator Murphy and his co-sponsors, including Senator Blumenthal, to  move this legislation through the Senate and House of Representatives, to swift passage and signature by President Trump.
For more information on the legislation contact Evan Johnson, on the Senator's staff and learn more about Buy American and the American Jobs Matters Act at:
The Senator's local staff contact is: Evan H. Johnson  – Dir. of Grants & Economic Development 860.549.8475 Evan_Johnson@murphy.senate.gov
Sincerely,
Lynda Prigodich-Reed, CEO
We're happy with the amount of choices you may have at your disposal https://www.football-shirtssale.com/ with our 'design your individual' software, but we're also dedicated to offering high quality grownup football uniforms which are both comfortable and durable. I have tried factories in each Thailand and China to manufacture buy cheap football kits sportswear, health clothing and football shirts for my on-line store and profitable brand. Contact, flag or intramural play, Power Picture has you Manchester City Home Football Shirt 2018/2019 lined with custom football t-shirts, shirts and more. We're proud of the standard shirts from Manchester City Away Football Shirt 2018/2019 our on-line retailer, so take a look for your self and be one step closer to kitting your club Manchester City 3rd Away Football Shirt 2018/2019 out with stylish and comfy clothing. We acquired black A4 shirts with golden yellow cheap Liverpool football shirts design for our flag football workforce. It's time to get ready with trendy customized football hoodies and customized womens shirts. Whether or not you're heading Liverpool Home Football Shirt 2018/2019 to the big recreation or simply wish to wear your loyalty on your chest, the very best number of Navy t-shirts, tank tops, and more is correct here on the official Navy Store Liverpool Purple Away Football Shirt 2018/2019 the place your buy supports Navy Athletics. The Boombah INK 7 on 7 Soccer Extremely Efficiency Quick Sleeve Compression shirts includes a superb minimize Extremely Efficiency blended knit fabric that gives an incredible Liverpool 3rd Away White Football Shirt 2018/2019 compression fit with locked-down protection.
At Cisco Athletic, we create and manufacture youth and grownup flag football shirts to outfit cheap Tottenham Hotspur football shirts flag football gamers with quality gear whereas on the sphere. Regardless of whether or not you want customized lengthy-sleeve or short-sleeve shirts or shirts, sweatshirts Tottenham Hotspur Away Football Shirt 2018/2019 or jackets for men , women or your youth football team, flock or flex print – with our online software Tottenham Hotspur Home Football Shirt 2018/2019 it takes simply 4 simple steps to design your staff gear.
Customized football shirts products are most popular in North America, Western Europe, and Oceania. Following custom Tottenham Hotspur 3rd Away Football Shirt 2018/2019 group shirts on your reference. With our straightforward to make use of 'design your own' instrument you possibly can create gorgeous men's custom football shirts that Everton home Football shirt 2018/2019 will final you for years to come back. Pink Lily's cute football shirts are available many fabulous colors and styles, so discovering a tee that's completely in sync with your fashion and pays homage cheap Real Madrid football shirts to your favourite sport is straightforward.