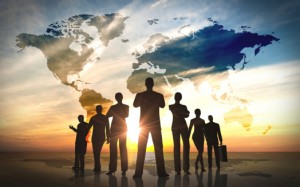 What Makes Us Different?
We provide solutions, not just parts. As Atlas celebrates its 30th Anniversary, (1987-2017), our women-owned, family business operates on the philosophy that understanding a customer's business and our role in meeting their needs, is the key to providing the highest quality products and service they deserve. This guiding principle continues to make us successful today.
Located in Newington, Connecticut, where we attract an excellent pool of talent, our highly-skilled and engaged team makes the highest quality products for our customers. To that end, we strive to empower our team members by providing on-going training and education, to further develop their technical expertise and leadership capabilities.
Expertise also comes from experience. For three decade Atlas has produced millions of precision metal stampings and prototypes that meet our customers' unique specifications. With Atlas customers using our products around the globe, we work hard to insure that they return time after time.
Our team goes above and beyond to bring exceptional customer service to each customer, every time. So we pledge that our employees will treat each customer like a respected partner, not just another sale,  insuring that we create long-term trusted relationships.
Our  goal, to "Do the job right the first time, on time, every time," guides our entire operation. By focusing on exact customer requirements, a strong and certified LEAN-ISO Quality Management System, and a Continuous Improvement culture, Atlas strives to be a preferred supplier of precision metal stampings.
Atlas Stamping and Manufacturing Corporation can meet or exceed your needs for precision metal stampings, prototypes and assemblies. We are a full-service metal stamping facility and stand behind our products, processes, and quality, providing unequaled customer service and satisfaction. Please contact us to explore what Atlas can do for you.